Customer Success Manager-EMEA
This job is no longer accepting applications.
Requirements and Desired Skills
Prior experience in supporting customers in different European countries.
Excellent people skills, with a demonstrated ability to build relationships, find customer pain points, perform networking and understand customer use cases.
Prior experience as a Customer Success Manager or Customer Experience Manager supporting one or more SaaS solutions, or experience supporting and/or managing a diverse base of customers in a technology-oriented environment.
Experience working in mid to Enterprise accounts with responsibility for upselling, renewals, and true-ups.
Familiarity with Salesforce and Customer Success CRM tools
Prior experience in team-building and leading small teams to achieve targeted goals.
Prior demonstrated experience in working with large and complex customers.
Great communication skills, with the ability to speak multiple languages. Fluency in written and spoken French and English is mandatory.
Demonstrated ability to be flexible and adaptable in the context of a dynamic and growing business
Degree qualification or equivalent work experience 
Where Can I Score Extra Credit?
Experience with the Microsoft 365 ecosystem as a Microsoft customer, Microsoft employee, contractor, or ISV partner.
Knowledge of Microsoft infrastructure and cloud technologies and related service offerings.
Experience in demonstrating software capabilities and features in one-on-one scenarios, in small group settings, or in large groups, either remotely or in person.
Experience in managing projects
Experience with building training programs and/or curriculum.
Experience in authoring blogs and/or instructional videos.
Additional Notes
All applicants will be required to take a pre-employment assessment for consideration.
 CoreView is an Affirmative Action, Equal Opportunity Employer that values the strength that diversity brings to the workplace. All qualified applicants will receive consideration for employment and will not be discriminated against based on gender, race/ethnicity, protected veteran status, disability, or other protected group status.
Postuler
Votre candidature a bien été envoyée.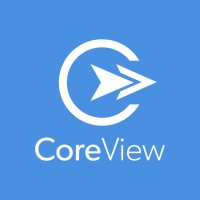 The SaaS Management Platform for large organizations with Microsoft 365 at the core of their SaaS stack