Sales Manager
This job is no longer accepting applications.
If you are an experienced sales manager and speak fluent French and you have a background in the electronics industry please read further as this is for you!
Notice - this job can be performed remotely. You have to have an official address in France, Spain, Germany, Italy or Finland where we have other colleagues.
CalcuQuote (https://www.calcuquote.com/) has already over 200 customer Electronics Manufacturing Services (EMS) companies which make pretty much any electronic item you can imagine and with help from CalcuQuote they are revolutionizing their industry with our suite of softwares. We're part of the supply chain process to help bring products to market faster. We are continuously growing and scaling our core product, but also working on a lot of exciting new things to push the industry forward.
We are now seeking a SALES MANAGER in FRANCE to represent CalcuQuote.
A successful candidate will take pride in the product and be driving sales in France and in some selected countries in Europe. The person we look for is a hunter-type of salesperson - we do have an account management team to maintain the relationship after the sale is closed. You are motivated to sell the winning SaaS solution to EMS companies. Your team is international and is located in Asia, Europe and USA. We know all the target companies in Europe by name, so you don't need to start from scratch.
Your responsibilities:
● Create necessary customer contact lists within EMS industry in France and Europe
● Manage sales process in Hubspot (from contact information to cold-calls, emails and customer offers)
● Become a CalcuQuote sales expert in Europe, focus on French market
● Manage the sales lifecycle based on an intimate knowledge of the customer, industry and product
● Set priorities to achieve sales goals in the region
● Work with Europe and off-shore teams in multiple time-zones during non-standard hours
The qualifications for this position are:
● 3+ years as Sales Manager or similar position in the electronics industry (EMS) or SaaS business
● Ability to take ownership of the CalcuQuote sales in France
● Self motivated and able to work autonomously in internationally dispersed team and organization
● Ability to drive sales and follow internal sales processes
● Business acumen while meeting business metrics with a customer-first mindset
● Excellent communication skills with the ability to engage, influence, and inspire stakeholders
● Ability and willingness to adopt new sales processes and technologies
● Willingness to work non-standard hours to collaborate with teams in various time-zones
We offer you:
● The opportunity to hold a key role in building the sales in France and in selected European countries
● A competitive salary level depending on skills and experience. Part of the salary is performance-based with over performance earning opportunities
● Direct support from management that has delivered exceptional results in this line of business and has now special focus on building success in France
● A super friendly, low hierarchy and international team that is driven to be the best in the market
● A professional growth path; you are allowed to go as far as your effort, skills and results take you
Postuler
Votre candidature a bien été envoyée.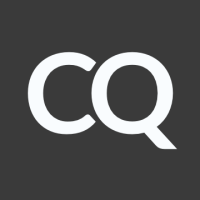 A sustainable future through digitalization.