Implementation Consultant
This job is no longer accepting applications.
The Role
Do you love solving business problems with technology? Are you an innovator? Do you love to learn and thrive navigating new situations and environments? Come help us transform how regulatory information is managed in Life Sciences! Veeva's Vault RIM suite is the industry's only unified software solution that provides fully integrated regulatory information management (RIM) capabilities including data and document management, submission publishing and archival on a single cloud-based platform.
Veeva Systems is looking for Life Sciences Consultants with system implementation experience and a passion for helping customers optimize their regulatory data and document management process.
As a key member of our Professional Services team, the Consultant will be responsible for understanding our customers' global regulatory needs, translating requirements into solution design, and defining global strategies for deploying our cloud-based solution for managing regulatory information across the enterprise.
Opportunities are available within the EU for this role; this is a remote position. There is no work location requirement as long as a candidate is in close proximity to an airport and able to meet travel requirements. Qualified EU based candidates are encouraged to apply.
What You'll Do
Play a critical role in software implementation projects at Life Sciences companies ranging from the world's largest pharmaceutical companies to emerging biotech
Rapidly configure and implement the Vault Regulatory suite (Vault Registrations, Vault Submissions, Vault Submissions Archive, Vault Publishing) which is used to manage regulatory submission content and data in the cloud
Lead requirements workshops, design, prototype, configure and document content management/registration data solutions
Perform project management tasks including resource planning, leading and motivating a cross-functional team, and project tracking and forecasting
Work closely with customer business and IT staff to understand their requirements. Think critically to help design the solution they actually need; not just the solution they think they need
Ensure customer success from beginning to end of the engagement lifecycle
Requirements
3+ years of experience working with or for Life Sciences companies; including, Pharmaceutical, Biotechnology, Healthcare, and Medical Device and Diagnostics organizations with knowledge of drug development processes and regulatory submissions
System implementation experience either as a consultant, business or IT representative for at least one of the following systems: Document Management (Documentum, OpenText, SharePoint), Registration Data Tracking Systems, XEVMPD, IDMP, SPL, eCTD, Submission Publishing and/or Archiving / Viewing systems
Proven ability to collaborate with diverse stakeholders and ensure delivery to a high degree of satisfaction
Excellent communication skills – written, verbal and formal presentation
Technical abilities and willingness to "roll up your sleeves" to design and implement a RIM solution in a fast-paced environment
Ability to travel up to 50%
Qualified candidates must be legally authorized to be employed in the EU. Veeva Systems does not anticipate providing sponsorship for employment visa status for this employment position.
Nice to Have
Direct experience with systems such as Veeva Vault, PAREXEL/ LIQUENT InSight, CSC Regulatory Tracker, ArisGlobal Register, OpenText, SharePoint, Documentum, FirstDoc/FirstPoint, NextDocs, CARA, Salesforce, Workday, Oracle, SAP, Lorenz Docubridge, Extedo eCTD Manager, Master Control, Trackwise, other regulatory information management or submission publishing systems, etc.
Consulting experience, working with a major system integrator or software vendor
Regulatory Affairs, Regulatory Operations or Pharmacovigilance background
Knowledge of Medical Device and Diagnostics regulatory processes, data and content
Knowledge of Software Validation processes and requirements
Life Science, computer science or related degree
SaaS/Cloud experience
Fluency in one or more of the following languages: German, French, Spanish, Italian
Veeva's headquarters is located in the San Francisco Bay Area with offices in more than 15 countries around the world.
Postuler
Votre candidature a bien été envoyée.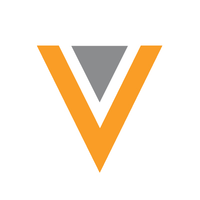 The Industry Cloud for Life Sciences