Sales Engineer
This job is no longer accepting applications.
Meeting Your Future Team
We're looking for a talented Data Quality Expert, who will be responsible for driving business focused on Collibra's Data Quality platform supporting opportunities directly with our core Sales Engineers. The primary focus of this role will span our European Region, while also supporting partner & alliance events when applicable.
This is a highly collaborative role as you will be working with peers and cross functional teams as the Collibra Data Quality expert. You will work across Collibra marketing, customer success, product management and sales teams to manage, develop and grow Collibra's Data Quality initiatives.
Data Quality Specialists in Sales Engineering at Collibra are responsible for:
Validating and confirming qualified opportunities for Collibra Data Quality and assisting the team through to customer value.
Serving as the primary point of contact for the field sales engineering team as a subject matter expert for all things Collibra Data Quality after basic qualification and discovery. You ARE the Collibra Data Quality expert.
Support sales activities, marketing activities, webcasts, and contract negotiations.
Deep technical dives with prospects and existing customers regarding Collibra Data Quality and understanding the prospects and customers requirements.
You will partner with Sales Engineers to scope complex custom demos, POCs, and ensure their success by tying defined use cases and success criteria back to prospect and customer related value.
Up to 50% travel time may be required when business travel resumes.
You Have
5+ years of data quality experience with a proven track record in Sales Engineering/Presales/Consulting
Hands-on experience with programmatic rule development, rule automation, AI, and ML
Demonstrated track record of influencing across all levels of an organization, internally and externally, technical and non-technical, to successfully connect data outcomes to achieving business goals
A technical proficiency of java, spark, rest APIs, active directory, and data pipelining
The ability to code a small jupyter, databricks, or zeppelin notebook + stage examples and demos
You Are
Experienced in building collaborative relationships, successfully closing sales with partners, enabling partners for success, and supporting partner marketing activities.
Supportive and collaborative across all parts of an organization and are able to adapt and engage across multiple topics, teams, customers, and partners
Interested in data and being part of a team that is focused on importance of data for our customers
Excited about the opportunity to test your capabilities in a fast-paced high-growth organization that is genuinely interested in uniting the world through data
Familiar with demonstrating the value of on Premise or SaaS solutions in data governance, data management, analytics or business intelligence preferred
Preferably, bilingual in either English and German, Spanish, or French
Postuler
Votre candidature a bien été envoyée.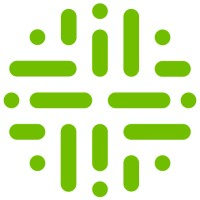 United by Data™