Consultant - Clinical Process Development
This job is no longer accepting applications.
The Role
Do you want to revolutionize how business processes and systems work together to speed up clinical trials? Veeva Systems is looking for Senior Process Consultants who have deep expertise in clinical trial management, can challenge the status quo, and have a passion for reducing process complexity and increasing process effectiveness.
This is a remote position. You can work from home, wherever you live in Europe. You can also work from one of our offices if you prefer to, in Paris, Oxford, Frankfort, Budapest or Barcelona.
What You'll Do
Participate in process improvement workstreams of trial sponsors or contract research organizations (CRO) to support their implementation of new clinical operations applications (e.g., Vault eTMF, CTMS, Study Start-Up, Payments, etc.).
Lead or participate in the process redesign with customer stakeholders and SMEs. Understand their current state and future goals. Develop and facilitate the review and approval of new process flows and associated procedural documents (e.g., SOP).
Understand and define Vault Best Practices. Identify opportunities for customers to leverage Veeva products for their process optimizations.
Support the definition of system user requirements and contribute to, or lead, system design workstreams (e.g., configuration, migration, integration, etc.).
Assist with post-live analysis of reports and metrics to drive new process and system adoption and ensure established goals are met and improvements sustained.
Have fun and work with an incredible team!
Requirements
2+ years of experience in clinical operations, site monitoring, study startup, TMF operations, and/or trial management
Proven track record in leading process transformation programs, including influencing business leaders
Experience conducting workshops/user interviews, developing procedural documents, and conducting system training
Experience in process management tools such as Microsoft Visio or Lucidchart
Ability to travel as required
Bachelor degree or above
Good communication skills in English
Qualified candidates must be legally authorized to be employed in the European Union. Veeva Systems does not anticipate providing sponsorship for employment visa status for this employment position.
Nice to Have
Direct system implementation experience either as a consultant, business, or IT representative for at least one of the following: eTMF, CTMS, Study Start-Up, Payments, or similar systems for managing clinical trials
Direct experience in a services organization or product company
Experience with systems such as Oracle Siebel, goBalto, BioClinica CTMS, Medidata Rave CTMS/Strategic Monitoring, IMPACT CTMS, Bio-Optronics Clinical Conductor, PhlexEView, Trial Interactive, DrugDev Site Selection, and Payments, WingSpan eTMF and SiteZONE, Complion, Florence eBinders, Forte Oncore, and eReg, Veeva Vault, NextDocs, Documentum, SharePoint, other clinical technologies
Process or Change Management Certifications (Six Sigma, BPM, ITIL, PROSCI or equivalent)
Knowledge in life sciences compliance and computer systems validation requirements
Experience with Agile projects
Fluency in one or more of the following languages: German, French, Italian, or Spanish
Perks & Benefits
Competitive package
Allocations for continuous learning & development
Health & wellness programs
Postuler
Votre candidature a bien été envoyée.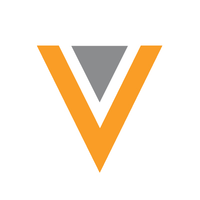 The Industry Cloud for Life Sciences