Account Strategist
This job is no longer accepting applications.
ABOUT
Their mission is to make everyone's life more rewarding. Joko is bringing FinTech into the world of rewards, with the ambition to deliver a best-in-class experience to millions and millions of consumers around the world.
They started their mission by launching a mobile app that rewards everyday spendings with a completely new approach in this industry: effortless, centralized and personalized.
They have been growing very fast (700k+ users) since they launched... and it's only the beginning!
Joko was started by Xavier Starkloff, Alexandre Hollocouand Nicolas Salat-Baroux in 2018 and since then, their team has reached a lot of milestones:
700k+ users
1000+ merchant partners
€3 billion transactions processed
€12M+ raised from tier 1 investors
25+ team members, and counting
What they are looking for
At Joko, they believe that excellence should be pursued everyday. They are looking for people who share their ambition and are willing to take on challenges and to seize opportunities.
They want people who are both talented and fun: determined to learn, setting the bar higher every day, but not taking themselves too seriously.
Good to know
Joko is located in awesome offices in the very heart of Paris (Châtelet).
Open remote policy: you can work from wherever you want
Team drinks every 2 weeks and yearly offsites
The latest in Apple's equipment
And a lot of fun!
JOB DESCRIPTION
We are looking for talented people who are willing to build the most amazing rewards experience for consumers by developing lasting partnerships with top-tier brands and companies. 
As an Account Strategist, your main mission will be to maintain and develop partnerships and increase our turnover. You will report to the Head of Marketing and Customer Success, and be part of the B2B team. You will also work closely with the different other teams (sales, product, marketing, etc.).
Your responsibilities:
Creating a strong and lasting relationship with the clients you are in charge of. You will lead client day-to-day relationship, secure regular touch-points, drive & measure client satisfaction.
Identifying, understanding and answering our partners' needs according to their specificities as you will be in charge of retailers, DNVBs and pure players.
Having a clear vision of the trends on your clients' markets thanks to payment data-based analyses. You'll use this knowledge to perfectly tailor proposed offers and communications.
Alongside with the B2C Marketing team, ensuring a perfect and multi-platform communication about your clients' offers on the app by working closely with the B2C marketing team.
Increasing Joko's turnover by upselling and cross-selling.
Closely monitoring the offers results and performances. You will improve existing processes and tools to manage your portfolio of clients and make a weekly and monthly report to the team
Contributing to the design of the commercial strategy by giving valuable feedbacks to the B2B team.
Working with the Product and the Ops teams in order to improve processes and create solutions to build solid foundations to scale the AM department at Joko, in France and aboroad. 
Contributing to the design of the team structuration strategy by analyzing the different scenarios to scale the department. 
PREFERRED EXPERIENCE
Tools : You master Excel & Powerpoint.
Analytical skills: You love analyzing data and make informed and data-based decisions.
Communication skills: You are very comfortable in spoken and written formats. You love communicating and are not shy.
Attention to details: You know that the devil is in the details and you always spot issues.
Efficiency: You are fond of productivity tools and able to deliver on time on projects with many stakeholders.
Mindset: You have an entrepreneurial mindset, you like challenges, you welcome feedback and you are willing to get better everyday to reach excellence. You have a strong capacity for adaptation, organization and autonomy. You always go the extra mile.
Problem solver: You are pragmatic and know how to solve problems quickly.
Languages: You are fluent in English both written and spoken, as we are expanding internationally soon.
Education: You have graduated from an engineering or business school (or equivalent). 
ADDITIONAL INFORMATION
Contract Type: Full-Time
Location: Paris, France (75001)
Education Level: Master's Degree
Possible full remote
Postuler
Votre candidature a bien été envoyée.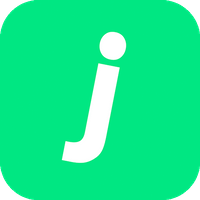 Tu dépenses ? Joko te récompense !