Customer Care Expert
This job is no longer accepting applications.
JOB DESCRIPTION
At Joko, we care. From engineering, to product, sales and marketing, every member takes the time to respond to our users' requests. Why should we all care? By responding to user feedbacks on a regular basis, each team ensures that Joko is as close as possible to our users' expectations and delivers the best user experience ever.
Caring is part of our culture. It defines the way we work together, the way we talk to our users and the way we want to grow. If you share our vision, this job is for you.
As part of the care team, you'll be in the front line to represent Joko caring culture to our users and analyze their requests to support the other teams:
you interact in writing with the users on a daily basis
you report precisely bugs encountered by our users so that our technical team can resolve them quickly
you share each user's feature requests, or their feedbacks, to help the product team adjust the product roadmap
you improve the team efficiency by launching projects & process improvements
you actively contribute to writing the Customer Care roadmap
you respond to all user's requests and comments on social media
We do think that after a few months at Joko, getting to know how the product works through, how we interact with each other, the other teams and our partners, you will have the ability to endorse an ownership.
What are they talking about? It's a topic, a specialization, that you will take over progressively from A to Z with the aim to become the person that anyone would call if ever one has a question, an issue or if there is a decision to be made related to this topic. This ownership will represent up to 30% of your time on the long run. Out of 5 ownerships, 2 are looking for their amazing owner, will it be you?
Product Care owner
As a product Care owner, you will be the person to be called if one of us (in the care team) has an issue related to a product. You will build the product reporting in order to share insightful data to the product team and help them prioritize the incoming developments, you'll be building the internal and external documentation related to the product issues and evolutions, and you'll be ensuring that all the processes and communications are running smoothly when it comes to any product related discussions.
Social Care owner
As a social Care owner, you will be the person responsible for the well-being of our users contacting us from social media. You'll make sure that the tone used to answer questions and complaints publicly is compliant with the tone defined by the brand & communication manager, with whom you'll be working closely on the long-run. You will be in charge of building the reporting about social interactions and sharing insightful data about this to the head of customer care and the marketing B2C team. You'll help improve the processes to make it easier to handle requests on social media from our ticketing tools and ensure an excellent time-to-first-answer on these channels
Joko is growing. Our goal is to go international in the coming months. If you have the right mindset, commitment and ability to learn, we will give you the means to take responsibility for future hires within the care team.
PREFERRED EXPERIENCE
You are at the right place if
you have best-in-class levels of French and English
you are eager to learn, and ready to commit to a fast growing startup
your empathy is (wait for it) legendary and you genuinely love to help others
your pedagogy has nothing left to prove: you have already taught others
your patience defeats ours without a doubt
you are self-efficient, and you don't mind getting your hands dirty
you're a structured, rigorous person
you already have 1 to 2 years of professional experiences
A first experience in customer service isn't mandatory if you have the right mindset. Show us what you've got!
You should definitely contact us if
you know Joko like the back of your hand
your ex-colleagues already regret your sense of humor and joyful state of mind
If you join us, we will
make sure that your learning curve is constantly growing so that it will meet both job expectations and your own long-term goals
help you to take control of major productivity and customer management tools
let you some time every month to work with other team members. It can either be by joining another team for punctual missions or joining squads composed by members from different team to work on transversal projects
allow you to work remotely whenever you need or wish to
make sure we have fun working together on the long run
RECRUITMENT PROCESS
15-min call with the Head of Customer Care to get to know expectations from both side
2h00 technical test autonomously
1h debrief of the first technical test, and case studies with the Head of Customer Care and another team member
1h video-call interview to discuss your experience, with the Head of Customer Care and another team member
1h call with two founders
Reference calls
ADDITIONAL INFORMATION
Contract Type: Full-Time
Location: Paris, France (75001)
Education Level: Bachelor's Degree
Experience: > 1 year
Possible full remote
Postuler
Votre candidature a bien été envoyée.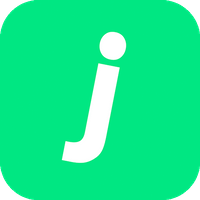 Tu dépenses ? Joko te récompense !