Industry Manager
This job is no longer accepting applications.
JOB DESCRIPTION
Joko is a fast-growing French startup that brings FinTech into the world of rewards. We allow our users to be automatically rewarded on their daily spendings at Uber, Monoprix, Starbucks and many others.
Our ambition is to deliver a best-in-class experience to millions and millions of users, in France today, and around the world soon!
Joko was created in 2018 by Xavier Starkloff, Alexandre Hollocou and Nicolas Salat-Baroux. They wanted to reward everyday spendings with a completely new approach in this industry: effortless, centralized and personalized.
Since then, we have already reached great milestones:
700k+ users
1000+ merchant partners
€3 billion transactions processed
€12M+ raised from European investors
30 team members, and counting
Who we are looking for
At Joko, we are looking for people who want more than a job. People who are willing to get out of their comfort zone to reach outstanding goals. Doers who never stop learning.
We want people who are talented, optimistic and fun: setting the bar high and willing to give feedback, but not taking themselves too seriously.
Good to know
Open remote policy, you can work from wherever you want (from San Francisco to Saint Marcellin)
Offices in the very heart of Paris (Châtelet)
The latest in Apple's equipment
And a lot of fun: team drinks, off-sites!
PREFERRED EXPERIENCE
We are looking for talented people who are willing to establish Joko as the most powerful acquisition and loyalty solution for retailers, while keeping growing their own skills and expertise.
As Industry Manager, you will lead the Joko monetization strategy for select segments of retail and e-commerce. Your main mission will be to prospect, sign and manage the relationship with top retailers, making them grow on Joko over time. You will deal with an untapped set of data (the banking data) to provide them with the most cost effective, simple and elegant acquisition and loyalty solution. To achieve your goals, you will lead a strategically focused sales and account management team, while closely working with the Product and Marketing teams. 
You will report directly to the co-founder & CRO and your responsibilities will be: 
Identify winning strategies to scale the Joko monetization of the vertical
Develop a deep understanding and build a strong network across your Industry  
Own and be accountable for quarterly and yearly revenue goals, pipeline management and growth of the existing partners 
Develop strategic sales plans, and conduct transformational pitches to sign large accounts across your Industry 
Lead a high performing team and work cross-functionally with other teams to deliver strong value to your clients 
Increase the effectiveness of the team by recognizing new opportunities of approaches, improving sales processes and KPIs monitoring
Develop and maintain C-level relationships by being a trusted advisor regarding customer acquisition and loyalty strategies
Analyze payment data and generate qualitative Industry insights, using it as a powerful client acquisition and retention tool
RECRUITMENT PROCESS
Experience: You have 3 to 7 years of experience with B2B sales, consulting or strategic partnerships with the experience of driving revenue growth with emerging opportunities and established partnerships
Mindset: You have an entrepreneurial mindset, you set the bar high and like getting things done
Autonomy: You understand and learn very quickly, you like overachieving your goals and love defining strategies to do so  
Communication: You have strong written and verbal communication skills and you are emphatic
Languages: You are fluent in English both written and spoken
Education: You graduated from a top engineering or business school
ADDITIONAL INFORMATION
Contract Type: Full-Time
Location: Paris, France (75001)
Possible full remote
Postuler
Votre candidature a bien été envoyée.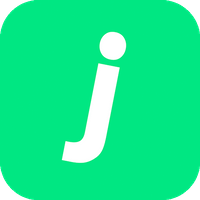 Tu dépenses ? Joko te récompense !