Business Development Representative Intern
This job is no longer accepting applications.
ABOUT
Joko is a fast-growing French startup that brings FinTech into the world of rewards. We allow our users to be automatically rewarded on their daily spendings at Uber, Monoprix, Starbucks and many others.
Our ambition is to deliver a best-in-class experience to millions and millions of users, in France today, and around the world soon!
Joko was created in 2018 by Xavier Starkloff, Alexandre Hollocou and Nicolas Salat-Baroux. They wanted to reward everyday spendings with a completely new approach in this industry: effortless, centralized and personalized.
Since then, we have already reached great milestones:
700k+ users
1000+ merchant partners
€3 billion transactions processed
€12M+ raised from European investors
30 team members, and counting
Who we are looking for
At Joko, we are looking for people who want more than a job. People who are willing to get out of their comfort zone to reach outstanding goals. Doers who never stop learning.
We want people who are talented, optimistic and fun: setting the bar high and willing to give feedback, but not taking themselves too seriously.
Good to know
Open remote policy, you can work from wherever you want (from San Francisco to Saint Marcellin)
Offices in the very heart of Paris (Châtelet)
The latest in Apple's equipment
And a lot of fun: team drinks, off-sites!
JOB DESCRIPTION
1. Lead Generation
Effectively use LinkedIn Sales Navigator for researching and identifying prospects, key decision makers and influencers.
Prospect and build a sales pipeline for the Sales Executive team by engaging with prospects via phone, LinkedIn and email communications in an ultra personalized way!
Follow up on marketing generated leads and conduct research to evaluate if they are interesting for Joko.
Get appointments for the Sales Executive team and go with them to meet the prospects you qualified.
Draft a weekly and a monthly report of your results.
2. Pre-Sales
Update the information in our CRM on a daily basis and make sure all communications are logged, information is accurate, and documents are attached.
Prepare the sales appointments by analysing data and finding insights to assist the Sales Executives.
Help the Marketing team occasionally to create relevant contents to generate and nurture leads.
Proactively share ideas and best practices with a continuous focus on improvement and finding new and better ways to contribute to the ongoing growth and success of Joko
PREFERRED EXPERIENCE
Education: You are studying in a top engineering or business school (or equivalent).
Mindset: You have an entrepreneurial mindset, you like challenges and you like getting hands-on.
Communication: You have strong written and oral communication skills, and you could sell a pen to the BIC company.
Attention to details: You know that the devil is in the details, and you have talent for spotting flaws when there are.
Languages: You have to be fluent-english speaker as we are expanding internationally soon.
ADDITIONAL INFORMATION
Contract Type: Internship
Location: Paris, France (75001)
Possible full remote
Postuler
Votre candidature a bien été envoyée.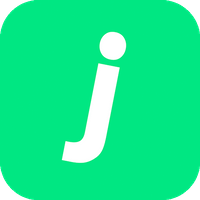 Tu dépenses ? Joko te récompense !