Agronomist
This job is no longer accepting applications.
The Role
We are looking for a high energy, communicative and dedicated agronomist & business ninja that is a French native speaker that is also fluent in Spanish and can speak English, to:
train & support customers, help them get the most out of our product
track users' activity and ensure data quality
collect their feedback and help the rest of the team to improve our products
communicate with management and help pitch our products to new customers, esp. in Spanish
When applying, please mention any past experience with, in order of priority:
Strong understanding of farming (agronomic background would be preferred)
Comfortable with technology and mobile applications
Managing, supporting and communicating with end users
Pitching and communicating with management
Conducting training sessions and presentations to 10-20 people
The Mission
GreenTriangle's mission is to make farming financially viable and resilient by managing the volatility that is inherent in farming. Our clients are insurers & commodity traders and they help farmers manage this volatility by insuring them against common agricultural risks like drought or hail. We collect high quality yield/claims data which is essential to providing crop insurance products. Then, we correlate this data with signals obtained from satellite imagery and use machine learning, so that we can predict volatility and, ultimately, generate a fair price for an insurance product and settle claims.
The Team
we value having a small team that can achieve a lot
we move fast with enough process to keep things going
focused on building great products and having business impact
our team is less structured and people wear multiple hats
remote-first team that meets on a quarterly basis to connect.
Postuler
Votre candidature a bien été envoyée.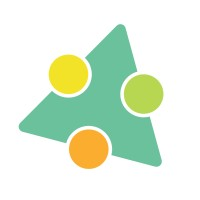 Connecting the agriculture security chain