Trust & Safety Specialist
This job is no longer accepting applications.
Summary
The Wikimedia Foundation is looking for a Trust & Safety Specialist to join our team, reporting to the Trust and Safety Operations Manager and partners closely with the Security team. As the Trust & Safety Specialist, you will be responsible to work closely with others on the Trust and Safety team to help protect, empower, and engage people involved in or impacted by the Wikimedia movement. The Specialist seeks to protect and enhance the security of the platform and the communities we support; to thoroughly investigate and respond as directed to technical attacks, spam, threats of violence and other threats to the safety of the Wikimedia projects, communities and the public; and to facilitate the work of our vast community of international volunteers.
In this role, you will collaborate respectfully with others, encourage collegial engagement, treat private information with discretion, be creative and open to new solutions, be supportive of other Specialists, and be flexible in assignments. The Specialist steps into difficult discussions and situations, including those that may involve child protection and graphic imagery, and explains details and context as needed to promote effective resolution, mutual understanding and civil communication. This is a sometimes chaotic and challenging environment that offers best opportunities for those who thrive working both independently and with others. 
You are responsible for:
Collaborate closely with Security and Trust and Safety staff in evaluating, processing and appropriately addressing technical threats to the platform and the communities we support.
Collaborate closely with other Trust and Safety staff in evaluating, processing and appropriately escalating inappropriate content and threats against the safety of volunteers or the public. This work involves coordinating with other staff in team rotation to ensure 24/7 coverage for emergencies. This work may include evaluating threats of self-violence or terrorism, or processing inappropriate imagery, including imagery involving minors.
Collaborate closely with other Trust and Safety staff in investigating, processing and appropriately escalating online harassment and event safety cases.
Step into difficult discussions and situations, when necessary, to provide details and context to promote effective resolution, mutual understanding, and civil communication.
Liaise with and support the work of key community groups that support the security of the platform, including facilitating their access to engineering and other resources within the Wikimedia Foundation.
Assist with correspondence management, which will include answering questions from volunteers and other stakeholders in a timely, efficient, and respectful manner.
Provide events safety for Wikimedia events as directed by the Operations Manager.
Build relationships with Wikimedians, including key volunteer community members, around the world.
Skills and Experience:
Experience with Incident Response.
Team player who cares deeply about his/her own work and also helps colleagues succeed.
Strong critical and contextual thinking skills with a bias toward action in ambiguous situations.
Strong commitment to child protection issues, including a willingness to work significantly with our community on such matters and to report illegal material to law enforcement with appropriate follow up as necessary.
Outstanding organizational and interpersonal communication skills with an ability to communicate compassionately and professionally with key stakeholders in styles ranging from precisely detailed to clear and simple, depending on context.
Emotionally mature and self-reliant; tolerates ambiguity and maintains positive, respectful professional relationships.
Resilience in dealing with difficult subject matter.
Fluency in English and native command of French. 
BA/BS or above.
Additionally, we'd love it if you have:
CISSP/GIAC or equivalent
Fluency in Arabic or Portuguese would be a strong plus
Experience with Threat Modeling and Risk Assessments.
Experience and/or training in project and people management (volunteer capacity applies) or mediation.
Experience recruiting, motivating and organizing online volunteers.
Experience with CRM and ticketing systems, and artificial languages like SQL, PHP, and Python.
The Wikimedia Foundation is... 
...the nonprofit organization that hosts and operates Wikipedia and the other Wikimedia free knowledge projects. Our vision is a world in which every single human can freely share in the sum of all knowledge. We believe that everyone has the potential to contribute something to our shared knowledge, and that everyone should be able to access that knowledge, free of interference. We host the Wikimedia projects, build software experiences for reading, contributing, and sharing Wikimedia content, support the volunteer communities and partners who make Wikimedia possible, and advocate for policies that enable Wikimedia and free knowledge to thrive. The Wikimedia Foundation is a charitable, not-for-profit organization that relies on donations. We receive financial support from millions of individuals around the world, with an average donation of about $15. We also receive donations through institutional grants and gifts. The Wikimedia Foundation is a United States 501(c)(3) tax-exempt organization with offices in San Francisco, California, USA.
🚀 Cliquez sur "Postuler" pour envoyer votre candidature à la super équipe de Wikimedia Foundation !
Par avance, nous vous remercions d'indiquer que vous venez de Je Remote™ lorsque vous postulez. 👍 Merci et bonne chance ! 🤞😉
Si cette offre a expiré ou si le lien ne fonctionne pas, cliquez ici !
Postuler
Votre candidature a bien été envoyée.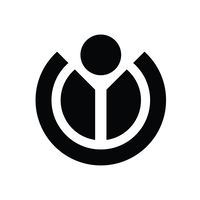 Imagine a world in which every single human being can freely share in the sum of all knowledge