Online Account Manager
This job is no longer accepting applications.
JOB DESCRIPTION
We are looking for talented people who are willing to build the most amazing rewards experience for consumers while keeping growing their own skills and expertise.
As Online Account Manager, your main mission will be to scale the affiliate business of Joko in France and help launch the activity abroad. You will report to the Online Business Manager in charge of the online and affiliate activity.
Your responsibilities:
Account management: Develop and manage a portfolio of more than 1 000 online partners displaying offers on Joko.
Sales: Negotiate commercial deals and special offers with brands' partners and sell promotional spaces in the app.
Data analysis: Ensure the monitoring and analyse the performances of the offers closely with the marketing team.
International expansion: Take care of the integration of Joko to the local affiliate networks and launch the commercial relations.
Product: Participate in the development of new products (web version, automatic coupon apply, ...) closely with the product team.
PREFERRED EXPERIENCE
Education: You graduated from a top engineering or business school (or equivalent).
Experience: You have at least 1-3 years of experience in Ops/Business development/Consulting/FInance roles in a startup, or in a consulting firm (or equivalent).
Problem solver: You are pragmatic and know how to solve problems quickly.
Mindset: You have an entrepreneurial mindset, you like challenges and you like getting hands-on.
Autonomy: You are fully autonomous and able to manage complex projects from A to Z.
Attention to details: You know that the devil is in the details, and you have talent for spotting flaws when there are.
Communication: You have strong written and verbal communication skills, and you are able to explain something complex with simple words.
Languages: You have to be fluent-french speaker, but also at-ease in English both written and spoken, as we are expanding internationally soon.
Postuler
Votre candidature a bien été envoyée.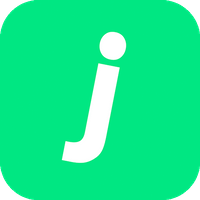 Tu dépenses ? Joko te récompense !