Talent Acquisition Specialist
This job is no longer accepting applications.
About
Joko is a fast-growing French startup that brings FinTech into the world of rewards. We allow our users to be automatically rewarded on their daily spendings at Uber, Monoprix, Starbucks and many others.
Our ambition is to deliver a best-in-class experience to millions and millions of users, in France today, and around the world soon!
Joko was created in 2018 by Xavier Starkloff, Alexandre Hollocou and Nicolas Salat-Baroux. They wanted to reward everyday spendings with a completely new approach in this industry: effortless, centralized and personalized.
Since then, we have already reached great milestones:
700k+ users
1000+ merchant partners
€3 billion transactions processed
€12M+ raised from European investors
30 team members, and counting
Job description
As Talent Acquisition Specialist, your main mission will be to attract talented people worldwide and to build the best experience for candidates, while keeping growing your own skills and expertise. You will report to the People Operations Manager and will interact closely with team leaders and hiring managers.
As part of this mission, you will:
Work on our hiring strategy, by being aware of the latest Talent Acquisition trends and by designing creative and out of the box ways of sourcing the best talents.
Assess applications, by managing candidates' screening and by conducting pre-qualification interviews for the positions that will have been assigned to you.
Headhunt top profiles, by sourcing and reaching out to great talents after having identified the needs of team leaders and hiring managers.
Improve our hiring process, by ensuring data-driven and robust internal recruitment tools and methodologies, to assess candidates smartly, fairly and in favor of diversity.
Handle relations with internal and external stakeholders, by coaching and sharing good practices with our hiring managers, as well as by managing relationships with schools and other communities of potential candidates.
Develop our employer branding, by ensuring an incredible candidate experience and by reinforcing our employer identity.
Preferred experience
Education: You have a higher education degree and at least one significant experience in Talent Acquisition in a fast-growing environment.
Mindset: You have an entrepreneurial mindset, you like challenges and getting hands-on.
Communication: You have excellent interpersonal and communication skills, you are able to build strong relationships with candidates and employees and you are convincing when you pitch something.
Organization: You like productivity tools and you know how to manage and prioritize your tasks in a structured way.
Adaptability: You are curious, you like learning and working in autonomy.
Problem solver: You are pragmatic and know how to solve problems quickly. You are analytical and rigorous.
Language: You are fluent in French and in English (spoken and written) as you will be in touch with English speakers candidates.
Anything else you can bring will be welcome, it is important for us to build a team that is as diverse as possible in terms of experiences, backgrounds, hobbies, etc!
Postuler
Votre candidature a bien été envoyée.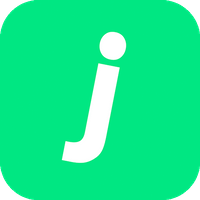 Tu dépenses ? Joko te récompense !