Translator - French (Remote)
This job is no longer accepting applications.
About the job
About Tridge
Tridge is a data-driven global B2B trading platform of the Agriculture and Food industry, where buyers and suppliers can find credible business partners, market intelligence, and new trade business opportunities.
Tridge is a global frontrunner revolutionizing one of the most traditional industries, Agriculture and Food B2B Trading Industry, using our extensive digital, data, and technology capabilities as well as unique crowd-sourced human networks in more than 200 countries.
Many leading global food manufacturers, retailers, caterers worldwide already benefit from Tridge's innovative digital solution for local market intelligence acquisition, supplier identification as well as trading communication/execution.
The most notable aspect of Tridge is that every member is wholeheartedly striving to implement our core value proposition of "Global market equilibrium" by effectively executing our company slogan "Connecting"
Data Entry positions will mainly work on data input for our intelligence service
Job Responsibilities
Localize global service into the target country/language product
Optimize user experience and user acquisition of the language speakers
Translate websites and contents into the target language
Overall product operation for localizing
Qualifications
Native speaker of the target language
Strong reading and speaking skills in English
Clear communication skills
High level of discipline in time management and work ethics
Preferred
Experience/Degree in translation or IT industry
Has domain knowledge of trading or agriculture
Experience in startups
Location
Remote work. Working hours will be flexible. Communication will be done by a messenger(Slack).
--
Benefits:
The opportunity to work with top talents with team members from over 90 countries, where we celebrate everyone's diverse backgrounds and work together to constantly fuel new and innovative ideas
Be a part of the in-demand ag-tech industry, where our user base extends to 190 countries, with our notable customers being Walmart, Dole, Sysco, Carrefour, and more
Enhance your career skills with our fast-growing team, where we value all of our member's contributions, big or small
A Peek Into the Backbones of Tridge:
Data-driven intelligence: Managing more than 10 billion market price points and 100 billion Export data points. Providing smart market analysis of these data points so that users don't drown in the numbers.
Global expansion: 100 team players working in 40 different countries. We expect to grow to 150-200 partners by the end of the year, and are currently building an in-house management solution to fully support our global operation.
AI-backed operation: Auto-selection process to detect meaningful contents and systematically tag attributes. Use of statistical machine learning to tap into the expansive pool of related market information and product database.
Trusted online reputation: High traffic inflow of Multinational Corporations, Global Consulting Agencies, prestigious universities, and a million other top-tier businesses through Google search engine optimization.
Cultural diversity: Working with smart, unique, and goal driven individuals from diverse backgrounds to quickly adapt to the fast evolving nature of the field and implement a horizontal corporate culture.
Trade digitalization: Pioneers of the Global B2B Trade Market Digitalization


Postuler
Votre candidature a bien été envoyée.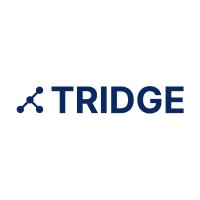 We help importers & exporters understand the global market of food & agriculture and help them trade more easily.