Translator - French
Job Responsibilities
Localize global service into the target country/language product
Optimize user experience and user acquisition of the language speakers
Translate websites and contents into the target language
Overall product operation for localizing
Qualifications
Native speaker of the target language
Strong reading and speaking skills in English
Clear communication skills
High level of discipline in time management and work ethics
Preferred
Experience/Degree in translation or IT industry
Has domain knowledge of trading or agriculture
Experience in startups
Location
Remote work. Working hours will be flexible. Communication will be done by a messenger(Slack).
Benefits:
The opportunity to work with top talents with team members from over 90 countries, where we celebrate everyone's diverse backgrounds and work together to constantly fuel new and innovative ideas
Be a part of the in-demand ag-tech industry, where our user base extends to 190 countries, with our notable customers being Walmart, Dole, Sysco, Carrefour, and more
Enhance your career skills with our fast-growing team, where we value all of our member's contributions, big or small
Postuler
Votre candidature a bien été envoyée.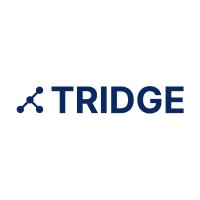 We help importers & exporters understand the global market of food & agriculture and help them trade more easily.